01243 532 635
8 West Pallant, Chichester, West Sussex, PO19 1TD
Mortgages

Mr Rider, Titchfield
I have never used an IFA before and, I suspect like many people, was daunted by the erroneous belief that it would be an expensive service to use. It was a delight to find your modest fees were in fact taken care of by the building society. To me you were an expert and free service! Top marks for everything you did.

Mr Williams, London
I was really impressed by the speed and quality with which my mortgage application was handled. You were very flexible and helpful throughout the process. Highly recommended!

Mrs Franco, London
Marchwood has done an excellent job for me as they have researched the market to meet my requirements, explained clearly the features of each mortgage and made recommendations. They have helped me with buy to let and main residence mortgages. The have ultimately saved me a lot of money and the provider paid them a commission so their services were at no cost to me. I highly recommend them.

Mr Wandless, London
….always on call to answer any questions I had. A very painless experience, will definitely use again when I come to re-mortgage.
How our service works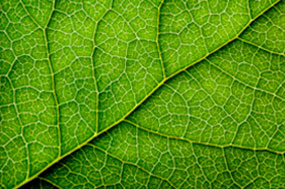 A service to suit you
Our service is all about delivering high quality advice and information at times to suit you. For the large majority of clients, this means we never meet them face to face and conduct all our dealings over the telephone and via email. We are office based which means that we are always available to update you and answer your questions quickly and easily. Most of our clients are happy to contact us during normal office hours but where this is not possible we are always happy to find time to speak in the evenings and at weekends.
Typically we start with an initial discussion. This allows us to understand your circumstances and requirements. From there we are able to start providing information on products that would be suitable for you. This is normally done via email. Often our customers are at the beginning of a property search so our dialogue could continue for several months. We pride ourselves on being very responsive to our clients' needs so, whether you require an update on rates or an urgent decision in principle, we are on hand to help.
Finding the right mortgage product is one thing but getting a mortgage offer is altogether different. And this is where we really add value. Our sole objective is to get you what you want in the most painless way possible. When dealing with the banks this is not always straightforward, so we collect everything required from you and liase on your behalf with the lender until the mortgage offer is produced.
Whether you are buying a new home or an investment property or wish to refinance an existing mortgage, we have the skills, tools and experience to help.
How we charge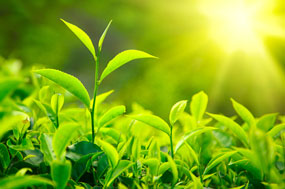 No unnecessary fees
Some firms will argue that the only way to get high quality service is to pay for it. We disagree with this view and do our best to provide the best possible service without the need to charge any additional fees for it. We do this because our experience tells us that our clients repay us by using other services we offer and recommending us to our friends and colleagues.
Therefore for most mortgages we arrange we rely solely on the commission paid to us by the lender and charge no fees to you whatsoever. This commission is declared in all the Illustrations we produce and typically ranges from 0.30% to 0.45% of the mortgage loan.
On occasions it is necessary for us to charge a fee for our professional services alongside the commission paid by the lender. This is normally because the mortgage loan is too small to generate sufficient commission or because the complexity of the mortgage finance merits the additional fee. Typically this fee can range from £195 to £495. The fee will be discussed and agreed with you from the moment we start work on your behalf.